Being the President of the ASA this year has been both a privilege and a challenge. What a year 2016 has been! ASA launched a whole new leadership team in 2016—retiring our former Executive Director Randy Isaac to Emeritus status, hiring Leslie Wickman as the new Executive Director, and expanding the responsibilities of Vicki Best as our Director of Operations and Development.
Leslie and Vicki also came on board in a particularly important year: the year of ASA's 75th anniversary. To honor this "Diamond Jubilee" anniversary of the ASA, we had a wonderful annual conference at Azusa Pacific University in California, and several other special anniversary celebrations with members and friends across the country.
And now, we look forward to our next 75 years! Our new leaders continue to crisscross the country, helping start new local chapters, meeting members, and telling the ASA story. Together, the efforts of our staff and volunteers have borne great fruit for us. ASA has a larger membership than ever; more involvement by students; the best-attended conference in its history; new and incredibly rich information resources on the webpage; new chapters (including several in Canada, thanks to the great work of CSCA) and even some cautious optimism about our financial future, reflecting the stability of our financial model and the recent receipt of three modest grants as well as the generous support of our members.
Of course, spreading the word about the ASA isn't confined to the paid staff, your Executive Council, and a few dedicated members. Spreading the word is important for each and every member. You know the benefits you have received by being a member. Maybe it's getting a work-life question answered by someone you met at a conference or through the NEXUS online forum or the Christian Women in Science group. Maybe it's a stimulating or thought-provoking article inPerspectives on Science and Christian Faith, or an inspiring story in God and Nature. Maybe it's making a new contact at a local chapter meeting. Maybe it's simply the encouragement you feel, just knowing that other Christians involved in science are there with you!
As you can tell, I am very enthusiastic about the ASA! And with that enthusiasm, I want to add my request to consider helping the ASA at year end with an additional financial contribution here. Yes, you've probably already paid your membership dues. But membership dues only cover about 24% of our annual operating expenses and we rely on charitable contributions to our annual fund to make up the difference. In addition, while fundraising for the capital campaign has gone very well, we still have a small balance to meet that goal. Of course, I deeply respect that you already contribute to your local church, and other worthy organizations. So do I. But if you are in position to make an additional gift to the ASA before December 31, we'd be most grateful.
May our precious Lord Jesus be front and center in your life and the lives of your loved ones this Christmas season. I also pray that God will be front and center in the life of our country, our community, and our ASA organization in 2017 as well.
Sincerely in Christ,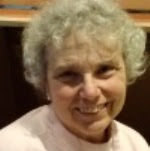 Lynn Billman
ASA Executive Council President